Work with principal consultants
Because Diversified Design Group, Inc. is a smaller consulting firm, all projects are handled by the principal consultants from start to finish. Our consultants apply years of real world experience to every project.
Systems are coordinated with the architecture of the building
Because we work with the Architect's Design Team, our AV systems and architectural acoustic treatments are integrated into the building architecture & not treated as an afterthought.
Provide realistic AV systems budgets
After meeting with the Owner & Architects to discuss the needs of the client, we can help set reliable & realistic budgets for the AV & architectural acoustic systems. From this point, Diversified Design Group, Inc. will design the best possible systems to meet that budget.
Unsurpassed system documentation
Thorough and unparalleled construction and bid documents allow an unbiased, competitive bidding process. Our system designs include complete drawings and specifications. This includes conduit layouts and power requirements. No late stage surprises—all contractors will know what is required of them at the time of the bid.
We are Independent Acoustical/AV Consultants
As independent consultants, Diversified Design Group, Inc. does not represent any manufacturers, distributors or resellers of audio, video or architectural acoustic products. This allows us to specify the best products for the job & allows the entire system to be competitively bid and installed.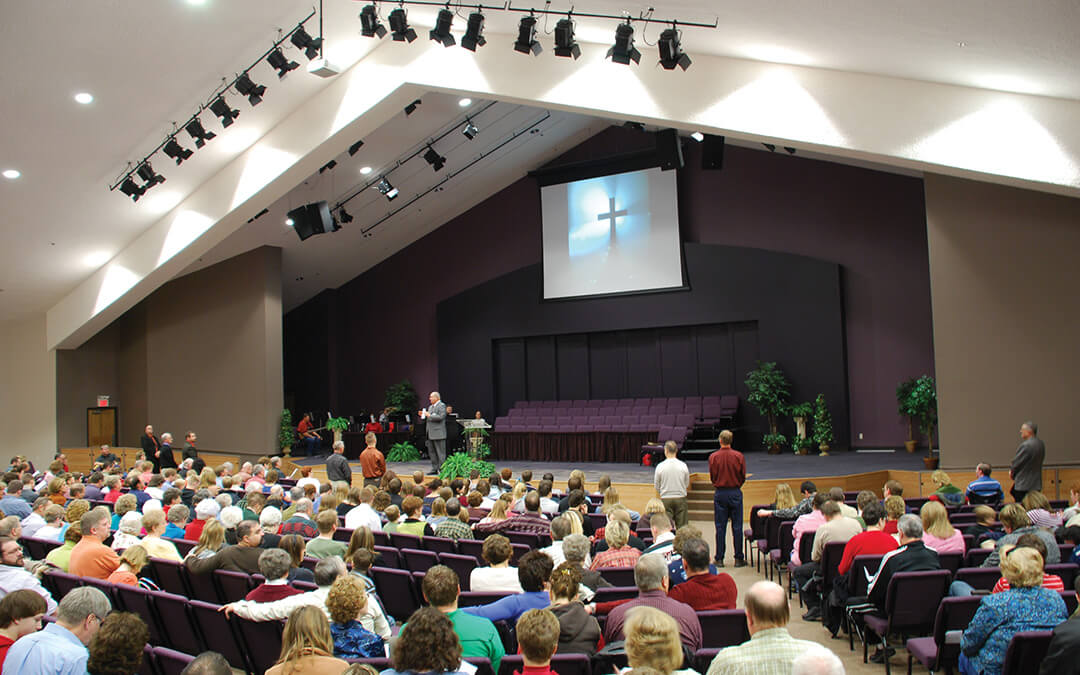 Diversified Design Group, Inc. was able to provide a space with the proper acoustics and an AV system that allowed Christ
Community Church to concentrate on their worship services with confidence.
read more